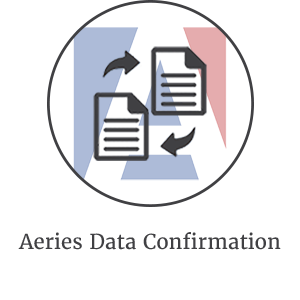 Data Confirmation
All families are required to complete the Data Confirmation process to ensure we have the most current contact information and for the District to provide all legally required annual notifications.
The Data Confirmation process must be completed by every family through the Parent Portal. A reminder communication is sent to all enrolled families about this process at the end of June, and another reminder will go out to all enrolled families in August.
After families complete the Data Confirmation process, class schedules and teacher assignments will be accessible.
Data Confirmation for Students Continuing in the District
Parent-guardians will need to complete the Data Confirmation process every year for each student. If you attended a school in Delhi Unified School District in June 2022, you're a continuing student. This includes:
- sixth-graders who are starting middle school in August,
- eighth-graders who are starting high school in August, and of course,
- any student continuing for another year at the same school.
There are two options to complete the data confirmation:
Online Data Confirmation (Recommended)

Onsite Only Data Confirmation Option (Paper Only - Deferred Manual Input)
Data Confirmation Opens :
Delhi High & Delhi Middle: April 25, 2022 - May 27th, 2022
El Capitan, Schendel, Harmony Elementaries: August 3-31, 2022
OPTION 1 : Online Data Confirmation (Recommended)
Data Confirmation using the Aeries Family Portal saves time and gets students in the system much more quickly.
Step 1: Complete Online Packet
Log in to Aeries Family Portal, using the email you provided the school and created password. (If you have never logged in or received an email, go to the login page and click "forgot password.")

Update and verify information in steps 1-4.

Give permissions and authorizations in step 5.

Submit final confirmation in step 6.

(optional) Select another student to repeat the process for other children in your family.
Step 2: Onsite Data Confirmation
Attend your child's onsite event and bring the Signature Form (extra forms are available onsite) and any requested forms of verification.
OPTION 2: Manual Data Confirmation (Paper Only)
Step 1: Pickup Paper Packets
Families that prefer to continue using paper forms can pick them up at the school site and complete one packet per student.
Step 2: Onsite Data Confirmation
Turn your packet into the office during onsite registration, along with any requested forms of verification.
Please be advised that onsite Data Confirmation can take longer, and student information will not be updated until staff can complete the process.
Frequently Asked Questions