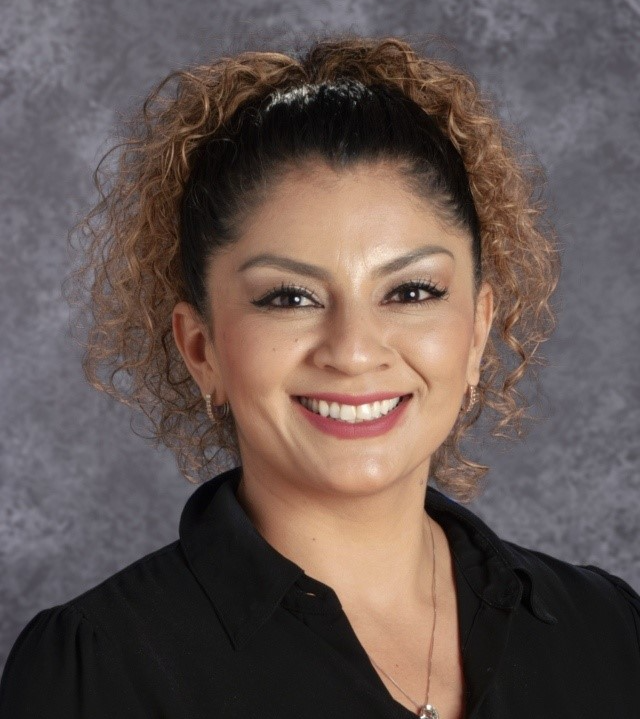 PRINCIPAL'S MESSAGE
Dear Harmony Elementary School Parents and Students,
As the principal of Harmony, it is with great pleasure I welcome everyone to our campus for the 2022- 2023 school year! We are thrilled to have our students back in classrooms and learning. It is our mission to help every student feel welcomed, connected and part of our Harmony family. We believe that every student can be challenged to grow academically, socially, and essentially be ready to lead the world. Here at Harmony, we have amazing teachers that are dedicated, well-prepared, and trained to use research-based instructional strategies to ensure that they meet every student's needs. It is our mission to ensure that all students are provided with rigorous, engaging, and supportive educational experiences. Our instructional aides, office staff, custodial, maintenance, and food service departments strive to provide the best quality service for our students. We are a family, and our priority is the safety and overall experience of everyone who steps onto our campus.
In the next couple of days, you will continue to receive information regarding school start time, drop-off, pick-up, bus requests, early drop-off, and much more. Please continue to read your Parent Square messages.
I thank you for your support and partnership. I know that together we can maintain an excellent learning environment for our students. I am proud to serve as the principal of Harmony Elementary. It is truly my honor to be part of a community where parents, teachers, staff, and students care for each other and strive to build positive relationships that support academic and social growth. Please feel free to contact me at rosagonzalez@delhiusd.org or at (209) 656 - 2010.
Jags, learners today, leaders tomorrow!
Respectfully,
Rosa Gonzalez
Principal
Harmony Elementary School
Bienvenidos a la escuala Harmony...
Estimados padres y estudiantes de la Escuela Primaria Harmony,
¡Como director de Harmony, es un gran placer darles la bienvenida a todos a nuestro campus para el año escolar 2022-2023! Estamos encantados de tener a nuestros estudiantes de vuelta en las aulas y aprendiendo. Nuestra misión es ayudar a cada estudiante a sentirse bienvenido, conectado y parte de nuestra familia Harmony. Creemos que todos los estudiantes pueden ser desafiados a crecer académica y socialmente y esencialmente estar listos para liderar el mundo. Aquí en Harmony, tenemos maestros increíbles que están dedicados, bien preparados y capacitados para usar estrategias de instrucción basadas en la investigación para garantizar que satisfagan las necesidades de todos los estudiantes. Nuestra misión es garantizar que todos los estudiantes reciban experiencias educativas rigurosas, atractivas y de apoyo. Nuestros asistentes de instrucción, personal de oficina, conserjería, mantenimiento y departamentos de servicio de alimentos se esfuerzan por brindar un servicio de la mejor calidad a nuestros estudiantes. Somos una familia, y nuestra prioridad es la seguridad y la experiencia general de todos los que ingresan a nuestro campus.
En los próximos días, continuará recibiendo información sobre la hora de inicio de la escuela, la entrega, la recogida, la solicitud de autobús, la entrega anticipada y mucho más. Continúe leyendo sus mensajes de Parent Square.
Les agradezco su apoyo y colaboración. Sé que juntos podemos mantener un excelente ambiente de aprendizaje para nuestros estudiantes. Estoy orgulloso de servir como director de la Escuela Primaria Harmony. Es verdaderamente un honor para mí ser parte de una comunidad donde los padres, maestros, personal y estudiantes se preocupan unos por otros y se esfuerzan por construir relaciones positivas que apoyen el crecimiento académico y social. No dude en comunicarse conmigo a rosagonzalez@delhiusd.org o al (209) 656 - 2010.
¡Jags, aprendices hoy, líderes mañana!
Respetuosamente,
Rosa González
Directora
Escuela Primaria Harmony