Title IX Sexual Harassment and Gender Discrimination Policy Notice
The Code of Federal Regulations, Title 34, Section 106.8 requires the district to issue the following notification to students, parents, employees, job applicants, and employee organizations:
Delhi Unified School District prohibits discrimination, harassment, intimidation, and bullying in educational programs, activities, or employment on the basis of actual or perceived ancestry, age, color, disability, gender, gender identity, gender expression, nationality, citizenship, or immigration status, race or ethnicity, religion, sex, sexual orientation, pregnancy actual or potential parental, family, or marital status, military status or association with a person or a group with one or more of these actual or perceived characteristics. Delhi Unified School District requires that school personnel take immediate steps to intervene when safe to do so when he or she witnesses an act of discrimination, harassment, intimidation, or bullying.
Any individual may report sex discrimination, including sexual harassment, to the Title IX Coordinator or any other school employee at any time, including during non-business hours, by mail, phone, or email. During district business hours, reports may also be made in person. Upon receiving an allegation of sexual harassment, the Title IX Coordinator will promptly notify the parties, in writing, of the applicable district complaint procedure.
To view an electronic copy of the district's policies and administrative regulations on sexual harassment, please click on the following:
Sexual Harassment - (BP/AR 4119.11/4219.11/4319.11)
The district has designated and authorized the following employee as the district's Title IX Coordinator, to address questions, concerns, or inquiries regarding discrimination on the basis of sex, including sexual harassment, sexual assault, dating violence, and stalking:
Allison Davis
Director of Human Resources
9716 Hinton Avenue
Delhi, CA 95315
(209) 656-2000
To inspect or obtain a copy of the district's sexual harassment policies and administrative regulations, please contact the District Office at (209) 656-2000 or email adavis@delhiusd.org.
Additional District Policies:
Nondiscrimination in Employment (4030)
Title IX Training Materials used to train DUSD designated personnel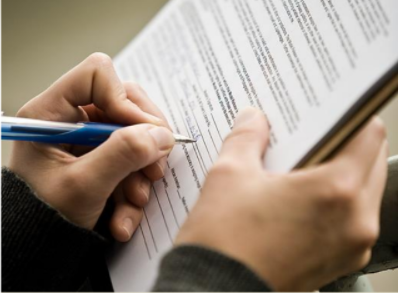 Materials used to train the Title IX Coordinator, investigator(s), decision-maker(s), and any person who facilitates an informal resolution process are also publicly available below or at the district office upon request.
Complaint Form (Under Review, Back Soon)